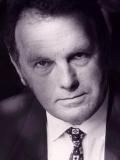 Doug Barron is a Canadian Actor known for known for Poor Boy's Game (2007), Ice Castles (2010) and Reversible Errors (2004). He has appeared on Trailer Park Boys twice, in both cases playing Steve Rogers, a news reporter for Channel 10 ("Jim Lahey Is A Drunk Bastard", "High Definition Piss Jugs"). Barron has also reprised his role of news anchor Steve Rogers for Swearnet.com in 2013.
As technical director, actor and radio host, has been working with CBC radio since 1978.
An experienced musician, he plays drums with the 'Barbeque Kings', composes music for radio and TV commercials, and has released several CDs of his own music.